Health and Social Care Courses Online
The Allied Health + Therapy Network recommends Caredemy for CPD accredited online training courses, endorsed by health and social care professionals, with recognised certification,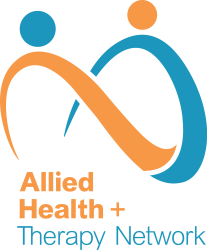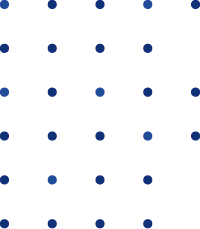 Online Health and Social Care Courses
When you're planning refresher training, induction, CPD (Continuing Professional Development) or to increase your awareness you need to know that you're choosing health and social care training that is fully accredited, nationally recognised, certificated and endorsed by health and social care professionals. Caredemy's online health and social care courses meet all of these criteria and more. We offer a range of 100+ online courses for health and social care CPD, all written by experienced care professionals. And, of course, our courses always offer great value for money.
Unlimited Access To 160+ Courses Including The Care Certificate
Instantly get access to 160 courses for 12 months
43 Mandatory & Core Care Training Courses
Instantly get access to 43 courses for mandatory and core tranining
30 Health & Social Care Refresher Training Courses
Instantly get access to 30 Care Refresher training courses
Compliant Online Care Courses
Browse by care course categories
Why train with Caredemy care skills academy?
Our high quality online care training courses are fully compliant with the relevant UK health and social care training frameworks. We are independently accredited by the CPD Standards Office and members of ALLIANCE, the National Care Association and The Association of Healthcare Trainers. 
You can enrol your staff by email or by access code, and they'll get instant access to our online training portal. Our user-friendly Learner Management System makes it simple to keep track of learner progress and provide evidence of CPD online training for audit compliance and reporting.  
Caredemy's low fees include 12 months access to the training materials and unlimited resits if required. We'll even send your users a reminder when their course expiry date is getting close and they'll receive a CPD certificate after passing their exam.
Health and social care training that really works
Caredemy health and social care online courses are written by experienced industry professionals. They are designed from the ground up to be user-friendly, interactive and easy to navigate and our online training portal automatically saves your learners' course progress so they can easily pick up where they left off. 
Everyone has their own style of learning, so staff who prefer not to study online can take their learning offline with our downloadable PDF-format course materials. Multiple choice quizzes and assessments help them to keep track of their progress and prepare for their end-of course exam. 
Online courses are only effective and good value for money if your staff are actually completing them. Our user-friendly Learner Management System and engaging course materials mean that learners enjoy their studies and go on to complete their courses. This ensures that you comply with the relevant CQC training requirements and gives your staff the knowledge and skills they'll need to provide excellent service to those in their care. 
We'll even help you to set up and migrate your existing training systems, so that your learners will be able to get up and running quickly.
Excellent service and best price guaranteed
Caredemy training courses will save you time and money by providing truly excellent online health and social care training with prices starting from less than £1 per user. 
And we're so confident that our training courses represent great value that we guarantee that we will beat your current care training provider's price. 
To start planning your CPD training programme, take a look through our CPD Health and social care courses online. You can also contact our expert Customer Support team by email at [email protected] or by phone on 0203 488 7599.